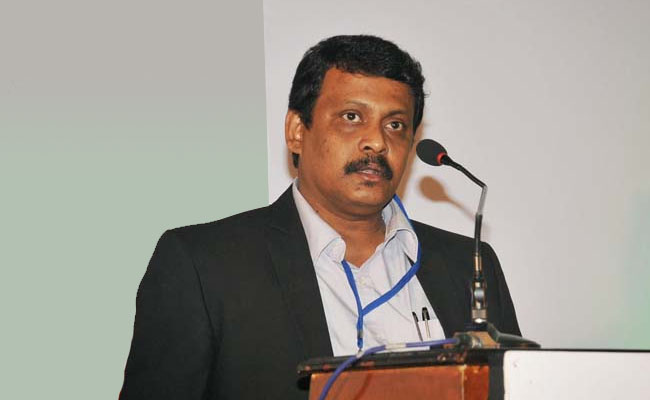 We are delighted to unveil the Sixth edition of the Brand Book. The Brand Book speaks on how the brands position themselves in the crowded market place overcoming the challenges to differentiate the services offered. The Brand Book is a research-driven Book which provides a unique reference material for IT and telecom companies to chalk out annual strategies and adopt their go-to-market approach.

The world of marketing is fiercely competitive. While creative advertisement might be entertaining, comparative advertisement, one of the aggressive forms of marketing, is a whole new ballgame altogether. We've all come across advertisements when brands talk on one another, and openly mock the rival brand through print, digital or broadcast media. Indian ICT industry is radically transforming the business landscape in various sectors and is the integral part to the success of the Digital India mission covering mobile broadband, broadcasting, digital wallets, big data & cloud, and IoT. Brand book also provides an extremely compact presentation of several brands, which are most useful branding concepts and best practices followed by the corporates on the essential principles of branding like their brand strategy, brand portfolioes, and brand building in various spaces and verticals. This exposition of branding principles featured by the corporates would be useful for the rest of the companies and help those who lack a background in branding and would like to get up to speed quickly. This will also throw light on how a brand is successfully leveraged into the new markets and so on. Disruptive technologies also involve disruptive business models, which can undermine the advantages of incumbents.

Indian ICT marketplace is going to experiencie very rapid diffusion of technologies and technology applications in the coming decade. The most potent of these, the mobile Internet, will likely reach 700 million to 900 million Indians by 2025. Along with cloud-based services, the automation of knowledge work, Cyber security, digital payments, and verifiable digital identity, the mobile Internet can provide the foundation for remote health care, adaptive learning, mobile agricultural extension services, and other innovative services. This Brand book will also help you envision how the Indian technology start-up companies are evolving and will serve as a guide for implementing technology solutions in your organizations. This eco-system has seen a tremendous growth towards creation of innovation start-ups. India has become a home to a new breed of young start-ups and has clearly evolved to become the third largest base of technology start-ups in the world. As a result, customers have access to consistent information and receive delightful experiences along each step of the customer lifecycle and serves as a ready-reference tool on the leading players in the ICT sector.

Secondly, strong brands build customer loyality as they trust the brand and it' quality. In Brand book we have tried to feature rightful recognition of companies which have made the efforts to expand their business and services across the country and overseas. Indeed, a strong brand presents a proof of competence for the customers. It suggests quality and bestows image and prestige to its buyers. As we see branding is a process involving strategic thinking which is a key to the considerable financial success for your organization.

I would like to take this opportunity to thank you for all the support you have provided us so far. It is heartening that the entire corporate world is committed to support the vision of our Prime Minister to translate Digital India mission into reality. I'm grateful to you for the support, encouragement and the glimmer of hope you all gave us, thank you again for taking the time for the voting and valuable feedback on the survey.

The listing in the Brand Book is considered on the parameters that are based on the brand awareness, brand image and customer experience and brand performance. The survey and related data modelling quantify consumer perceptions of product and services, preference and trust in after sales services, and the future of their connected lifestyles. This is in consonance with the priorities laid out in its previous editions, to address the growing audiences for the brands participated in the Brand Book, by using the newer approach which will truly reflect today's multi-media landscape and enable us to better monetize our digital audience, and report larger reach to the customers in the country to capture significant economies of scale.
A big thank-you to all the corporates who have participated. In this issue, we are bringing the Indian marketscape (providing in-depth quantitative and qualitative assessments of technology vendors for a wide range of technology markets) that speaks about the comprehensive assessment of market competitors, delivered in a full length research report and provides you with the critical information necessary to make your most important technology investment decisions on Hardware, Software, e-Commerce, after-sales support and Mobility/Telecom sector in India. With respect to the section on "Start-ups", India has truly become a start-up Nation.

We have seen the composition of winners shift from generic software services providers to developers of niche technologies, software products, digital marketing and edu-tech. Most critically, it is built on a set of recommendations that do not just reaffirm what we already know, but open the doors to ideas we are yet to encounter.
We look forward to receiving your valuable feedback and opinion on the Brand book for continuous improvement .The book is also available online through mybrandbook.co.in.
As always, please remember to post your regular brand communication messages to us.

Deepak Kumar Sahu
Publisher & Editor-in-Chief