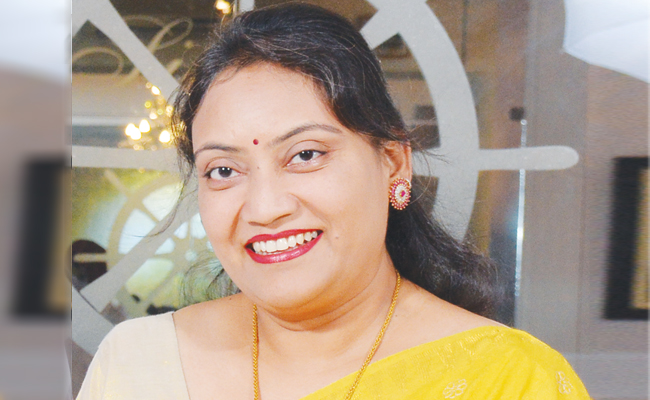 Technology is being looked at as the fourth industrial revolution which will fundamentally change the way we live, work and relate to one another. This is a revolution at the tri-junction of millennial consumer behaviour that democratized digital technologies and global-scale new age networks that is blurring the lines between physical, digital and biological spheres. The need of the hour is to understand on how to transform Customer Experience with digital approach.
The Brand Book is positioned as the ultimate vehicle for the corporates to position their brand and product identity, not only in terms of quality and services they offer but also in showing the road-map in terms of security and scalability to influence the buying decision.
The 7th edition of the Brand Book is focussed on the feedback from the Vendors as well as the Industry CXOs community. They are constantly on the look-out for futuristic technologies to challenge the status-quo, cut costs, boost revenues, generate process efficiencies and facilitate the development of new products and services by continuing the turn towards digitization and differentiation. Indeed, CIOs seem to be keen on managing their risks by outsourcing the implementation of these technologies or deploying plug-and-play solutions.
The shift to digital life has coincided with the rise of Platform Economy. New age network orchestrators are crossing traditional industry and geography boundaries, rendering established ways of looking at the market obsolete. Powered by vast amounts of data, they operate with a single-minded focus on customer experience working with extremely asset-light models. This has enabled them to capture large chunks of the market in a dynamic business environment — as seen from transaction platforms like Apple Pay and PayTM, to marketplaces like Amazon and Flipkart, to social platforms like Facebook and LinkedIn to other industry disruptors like Uber, Airbnb and Huffington Post. It is also a fact that Google, Amazon, Facebook and Apple are spearheading AI innovations in the US, and Alibaba, Tencent and Baidu are funding the AI research in China. To complement the fast moving technology adoption, the Government's step towards liberalised FDI regime along with the government's efforts in promoting defence manufacturing, electric vehicles and renewable energy, are expected to boost India's manufacturing industry.
Technology is a new battleground for CIOs. Attackers are exploiting the trust model users have in software companies to implant malware into systems. As a result, exploitation can occur at a massive scale and go undetected for long periods of time. The European Union will soon begin enforcing a new General Data Protection Regulation that governs how EU personal data is processed both within and outside of the EU. Besides obvious effects on data privacy, the GDPR will radically change how companies handle questions of cybersecurity.
With the ever increasing threat, the role of the chief information Security Officer (CISO) is constantly confronted by ever-increasing and sophisticated cyber-attacks. While trying to ensure usability and user experience ease, and to support ongoing digital transformation initiatives to meet these needs, it is imperative to use a cutting-edge technology which offers advanced security capabilities. Having seen and learned over the years from the front lines of global cyber security, readers will gain insights on recent threats targeting organizations and advice on how to better protect networks and employees from the market-scape section of the Brand Book.
The proliferation of enterprise data across a multitude of vehicles like Cloud, IoT devices, service providers etc., has led to an evolving nature of attack surfaces and threat actors emanating from influences of a very divergent mix of political, socio-economic, and sponsored interests, hence continually improving identification, tracking, and blocking of evolving security threats. The global IoT monetization market is expected to grow at a CAGR of around 53% during the forecast period 2016-2023.
Finally, Quantum computing should make it possible, in the years to come, to deal with the explosion of data, which Big Data and the Internet of Things bring about with its targeted and unprecedented compute acceleration capabilities.
Thank you once again for your valued inputs for the Brand Book and we will be looking forward to continue working with you.

S. Mohini Ratna
Editor